Pilgrim Investment Funds SPC
Arkstone Value Advantage Fund

Benjamin Kek has about 15 years of experience in finance and investments. Benjamin started his career in 2001 in financial audit, in PricewaterhouseCoopers.
From 2004-2011, he was with the Monetary Authority of Singapore, first in the insurance regulatory function, and subsequently in the central banking side, managing the investment risk of internally-managed MAS portfolios. Benjamin was also CFO of an SGX-listed company from 2011-2013, helping to restructure its balance sheet and raise capital.
Benjamin has an MBA from the University of Cambridge (England, 2009), and is a Chartered Accountant and a Chartered Financial Analyst.

Eugene Wee has more than 15 years of experience in investment and wealth management. Eugene started his career in Investment Management as a Quantitative Analyst in Societe Generale Asset Management, managing Asia ex Japan Equities for Institutional Clients.
From 2003-2007, he was an Investment Strategist at Citi Private Bank, providing investment advisory services, including portfolio counseling, construction and asset allocation across the major asset classes. Eugene was also a member of the Citigroup Private Bank Investment Policy Committee.
Eugene was the Head of Products (Vice-President) at OCBC Securities from 2009 - 2010. Subsequently, at a leading Swiss Bank, he joined as Asian Equity Strategist (Director). Eugene has an MBA from HEC School of Management (France, 2009).
Ascent Global Futures SP
Zhen Tak joined Pilgrim Partners Asia in March 2018 as a portfolio manager of Ascent Global Futures SP.
Prior to joining Pilgrim Partners Asia, Zhen Tak was Vice President in Research and Trading in Haafor, a statistical arbitrage fund. His tenure was from January 2017 to February 2018. He primarily worked on discovering new alphas in US equities. He had produced over 150 alphas by leveraging on macroeconomic data, market data, stock fundamentals and alternative datasets. In Haafor he was also responsible for trade execution, where he developed the order management system for company. By then, Zhen Tak has learned how to setup systematic trading in an end-to-end manner, as well as a good breadth on alpha in markets.
In 2016, Zhen Tak was with Bank of New York Mellon, handling electronic FX market making. He covered over 70 currency pairs in Asia session. Other than market coverage, he also worked on fine tuning strategy parameters via statistical analysis and enhancing low-latency trading system by using historical order flow and tick data. He was part of a global team that has offices in Singapore, New York and London. He learned about the role of liquidity provider in currencies market.
Between 2015 and 2016 Zhen Tak was responsible for running systematic trading in FX and futures in Pilgrim Partners Asia. He ran the FX strategies for 18 months, and expanded into futures in later phase. He focused on production monitoring as well as calibration of parameters; while his colleague worked on implementation and system design. During this period, he found his passion in systematic trading.
Between 2013 and 2014 Zhen Tak was an operations analyst in Pilgrim Partners Asia, where he did P&L reporting and fund administration for various funds. He was also assisted in developing systematic strategies in FX.
Zhen Tak is a mathematician by training, graduated from Nanyang Technological University with a First Class Honours degree in Mathematics under ASEAN undergraduate scholarship. He holds the CFA since 2017, and the CAIA charter since 2015.
Tan Ken Tak & Ang Yue Een, Ian
Ken & Ian have over a decade of trading experience between them, encompassing Bursa Malaysia futures, CBOT soft commodities and Asian equity futures. They were Local Participants of Bursa Malaysia Derivatives Berhad between July 2011 till November 2015. They traded KLCI and FCPO futures with proprietary funds.
From September 2006 to May 2011, Ken & Ian worked as commissioned futures broker representatives at CIMB Futures. They handled clients' orders and provided investment advice to clients.
Ken graduated with a Bachelor of Business Administration (Honors) degree from the Universiti Tunku Abdul Rahman (UTAR), Malaysia in 2006, and Ian graduated with a Bachelor of Commerce (Honors), Accounting degree from the Universiti Tunku Abdul Rahman (UTAR), Malaysia in March 2008.
Summit Global Asset SPC
Pilgrim Alternative Return Fund
Pilgrim Private Debt Fund

Brian has been managing investments since 2005 and has been the manager of the Pilgrim Private Debt Fund since 2017.
Prior to joining Pilgrim Partners Asia, he was Associate Director - Private Wealth Management at Financial Alliance, managing private client investment accounts.
From 2010 to 2012, he was Vice President at ipac Singapore's office managing money for expatriate and Asian high net worth clients. ipac was an international financial advice and investment group and a member of the Global AXA Group.
He started at a Singapore family office managing money both fund portfolios as well as discretionary equity and fixed income mandates. The firm also managed a physical real estate fund investing in South East Asian real estate.
Whilst an undergraduate in Sydney, he successfully founded an e-commerce distributor of military illumination equipment.
Brian earned his BSc in Psychology from the University of Sydney, a MBA from the University of Western Australia, and was for a period of time, a PhD in Finance candidate with EDHEC Business School (France). He is also a CFP charterholder.
Gold Nest Private Capital SPC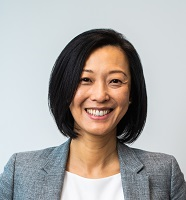 Ginger Hsiao is the Portfolio Manager, Director and a shareholder of the Fund.
She also sits on the Board of Directors of St Luke's Eldercare Ltd. in Singapore, where she is the Deputy Treasurer, and is on the panel of 100% Angels Fund in Taiwan, a Research to Business incubation fund.
In 2012, Ginger co-founded Ginward Ltd in London, where she is a non-executive Director.
From 2011 to 2012, Ginger was Executive Director, Global Hedge Funds and Asset Management Group of Santander Global Banking and Markets based in London.
From 2006 to 2008, Ginger was Managing Director, Head of China Corporates Sales and Head of Asia Structured Finance Division of Calyon Credit Agricole. Based in Hong Kong, she managed the regional sales team responsible for all Capital Markets transactions. She was tasked to build the Chinese Corporate market for the bank and align internal credit policies and legal teams towards the effort. She also led high profiled Structured Finance transactions in the Energy, Aviation, Real Estate, and Shipping industries spanning across Australia, Philippines, Singapore, Japan, China, Taiwan and Hong Kong.
From 2001 to 2006, she was Managing Director, Head of US Corporate Sales for Global Rates Division of Calyon Credit Agricole, where she led the team responsible for providing solutions to US Corporate clients in diversified industries with sizes ranging from SMEs to Fortune 500 Companies. Of her special focus were Private Equity firms such as Carlyle Group, Apollo Global, Blackstone, Wasserstein Perella & Co., their LBO activities and portfolio companies.
From mid-1998 to 2000, Ginger was Co-founder and CFO of Label Source USA, a manufacturing and internet B2B venture which serviced the Packaging Material industry, based in CA, USA.
From 1993 to mid-1998, she was Vice President of Citigroup Global Relationship Banking Group, based in NYC, where she financial engineered and marketed investment products to various Global Institutional Investors, such as Fidelity Investments, and other financial institutions. She structured, launched EMTN issues and raised funds for The World Bank and other Financial Institutions and provided hedging solutions for Citibank Credit Cards Group.
From 1990 to 1992, she was Financial Analyst for Citigroup Global Corporate Finance and Investment Banking Division, based in NYC, where she performed financial analysis for credit approvals, M&A activities and bankruptcy workouts.
In 1991, Ginger graduated from The Wharton School, University of Pennsylvania with a Bachelor of Science in Economics, concentration in Finance and International Finance degree, with distinction and full Mayor Scholarship.
LOV Opportunity Fund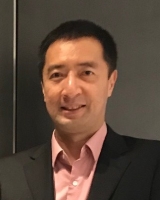 Shyan Wen is singularly obsessed with stocks. He has been investing in the equity markets for the past 15+ years. Prior to Pilgrim, he managed portfolios at Myriad, Tiedemann, and Highbridge. He started off as an analyst at Citigroup/Smith Barney Asset Management.
Shyan Wen received his MBA from the MIT Sloan School of Management in 2002. He graduated in 1996 summa cum laude from the University of Pennsylvania; with a BSc. in Economics from Wharton Business School, and a BSc. in Electrical Engineering from the School of Engineering and Applied Science. Along the way he worked as a desk receptionist, library assistant, Matlab code jockey, and teaching assistant.
Wealth Management

Patrick joined Pilgrim Partners Asia in 2016 to spearhead the External Asset Manager (EAM) platform. Prior to joining Pilgrim Partners, Patrick founded Zeitgeist Capital Asia Pte Ltd which focused on model-based algorithm trading systems across multiple asset classes.
He is a global markets veteran for 16 years, and was an Executive Director in FICC, UBS AG Singapore where he managed a team of traders covering South Asia derivatives and fixed income business until 2013.
Having worked in ING NV China, Bank of America Hong Kong, Fortis NV Hong Kong across 10 years, Patrick also has extensive experience in North Asia markets. As Head of trading and ALM in ING Bank NV China from 2005 to 2010, he was one of the pioneering traders who started the Chinese offshore and onshore derivatives business. He started his career during the 1998 Asian financial crisis as an Emerging Markets trader in Standard Chartered Bank Singapore focusing on Thailand.
Patrick received his Bachelor of Business (Applied Economics) with first class honours from Nanyang Technological University in 1998, and is also a certified financial risk manager (FRM).